Welcome to Hampden Sports Clinic
Scotland's leading sports injury and rehabilitation centre.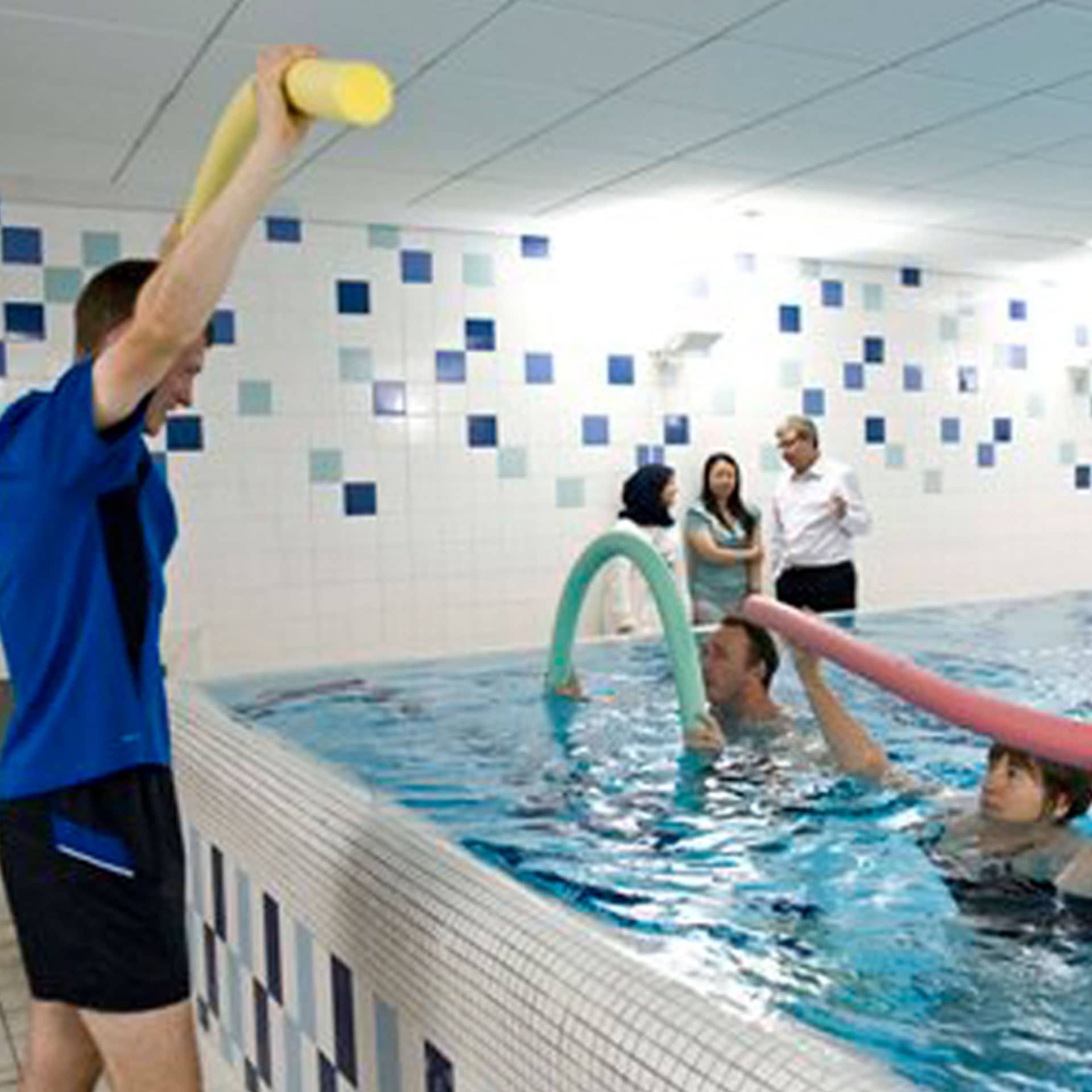 Hydrotherapy Pool
The Hydrotherapy Pool is the biggest of its kind in the country, offering a fantastic form of supplementary rehabilitation to complement other methods of treatment and exercise based therapy.
Find Out More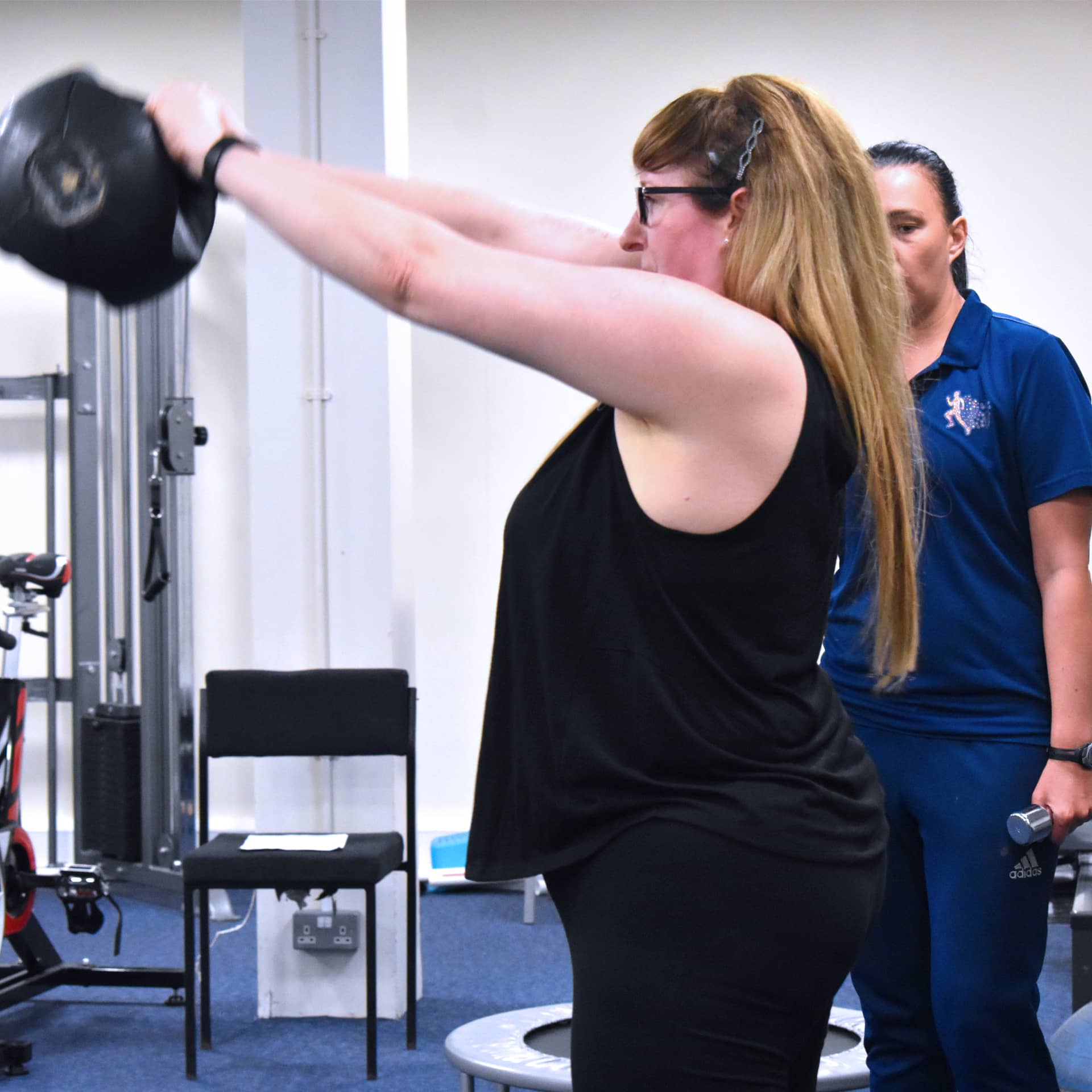 Rehabilitation Gym
We also have a rehabilitation gym suite where patients are able to build strength, endurance and flexibility. The opportunity to use these first-class facilities come free of charge whilst you are a patient.
Find Out More
E-Learning courses
The Sports First Aid course is endorsed by the Scottish Football Association with many other governing bodies such as Scottish Rugby and sportScotland Institute of Sport fully supporting the course. Mental Health in Sport coming soon.
Find Out More
Testimonials
I started attending appointments at Hampden Sports Clinic for physio, massage and personal training a couple of years ago and cannot thank the clinic enough. They have helped support, motivate, repair and prepare me for various indoor rowing competitions and I recently obtain a silver medal for my race which was more than expected. I see Lisa for massage regularly and couldn't ask for a better sports massage therapist. It is always a positive experience and I feel excellent the day after having slept well with no muscle spasms. I look forward to future massage sessions with Lisa and will never go to anyone else.
Craig Pringle
I am a competitive swimmer and have been coming to see Lisa for sports massage for almost 2 years. I love coming to Hampden for massage as it allows me to continue my high volume of training in the pool and gym and really helps with my flexibility.
Craig McNally (Commonwealth Games Athlete)
I have been for a lot of different massages but will always come back to see Lisa as I know I will feel the benefit for days after. I don't just come for massage we have great chats and I leave feeling destressed. I love finishing with a head and face massage as it really helps with my sinus pain.
Sara
I started coming to see Lisa for massage after a running injury earlier this year. I was surprised how much of a difference it made and realised regular massage really benefited me. I have also used the hydro pool which was great and have managed to take part in quite a few half marathons and 10ks injury free since attending Hampden Sports Clinic. My legs always feel fantastic after a massage with Lisa and we have a great chat. It keeps me running through my 70s.
Male Runner
I would like to commend Marianne Murray who convinced a somewhat sceptical patient of the clear benefits of Sports Massage Therapy .
With her thorough professionalism , I really cannot recommend her high enough .
Dr D W McKnight MB ChB MRCGP DRCOG
The National Sports First Aid course was brilliant and well ran. The guys were superb, and I really enjoyed myself. Thanks
Service User
What a great resource to have on my doorstep. The professional treatment and advice from the fantastic physio team combined with the use of the hydrotherapy infinity pool and gymnasium are invaluable to recovery from sports injuries. :-)
Elaine McMillan
Fantastic clinic! Really experienced staff and 1st class facilities. Free use of gym and hydro pool is really helpful.
Eric F Anderson
Everyone, from the second you walk through the front door, to be greeted at reception... the clinic staff, the physios, the treatment and professionalism, including the cafeteria staff and all others l happened to meet, added to some great experiences.

Steph Bradley
b
a