Sports First Aid



The National Sports First Aid course comprises an e-learning module which has been updated to now include specific information relevant to COVID-19. Upon completion of the e-learning, candidates are contacted with potential venues and dates to attend a half day practical session before becoming certified. We are arranging courses in all regions so recommend completing the online course as soon as possible.
To enrol on this course, please contact Cheryl Kerr via email nsfa@hampdensportsclinic.com or complete the registration form below.
Is the Course accredited?
The course is endorsed by the Scottish Football Association with many other governing bodies such as Scottish Rugby (accepted by World Rugby) and Sport Scotland Institute of Sport fully supporting the course.
How long does it take?
The online module gives candidates the theory required to attend a scenario based practical session which provides hands-on experience to improve competence and confidence in dealing with first aid situations.
Due to currrent situation, the practical course is now a half day session.
How do I complete the Online Module?
When we receive your completed Registration form (along with payment), you will be enrolled onto the course. You will receive a confirmation email, before receiving a second email from our e-learning site giving a link for the module along with your individual log-in details (username and password).
What is taught on the course?
The course teaches basic life support skills and the use of automated external defibrillators (AED's) as well as how to deal with sports injuries and medical conditions. The course has been updated to include all relevant guidelines for First Aid in the presence of the COVID-19 pandemic.
How much does it cost?
The price for the course is £100. Your Certificate, valid for 3 years, is awarded on successful completion of both the online and practical components. A discounted rate of £75 is available to full time students and to club members affiliated to the Scottish FA.
Youth FA, Junior and SWF Club Members
The Youth FA, Junior FA and Scottish Women's Football (SWF) currently have funded places available through The Scottish Football Partnership. In order to apply for this (and pay a discounted rate) please contact for :
Scottish Football (SWF):

Ruth - swf@scottish-football.com
Scottish Junior FA:
Rhona - scottishjuniorfa@scottish-football.com
SYFA:
Rachel - rachel.stewart@scottish-football.com
How to book the course
You can using our online form or alternatively you can download and print either a PDF or WORD document.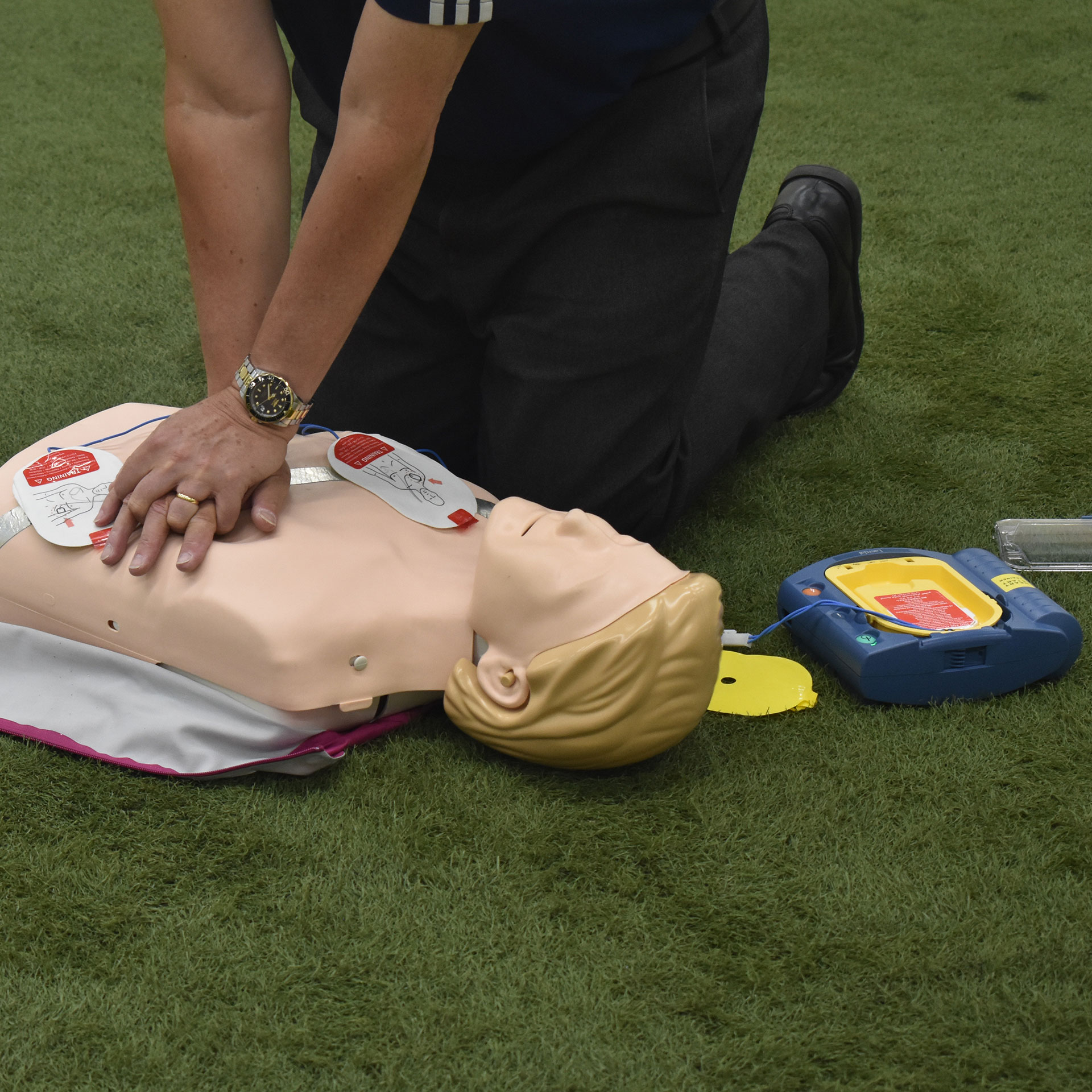 AVAILABLE COURSE
=====================================
Saturday 28th January - Hampden Park (9AM)
Saturday 28th January - Hampden Park (1PM)

Sunday 29th January - Hampden Park (9AM)
Sunday 29th January - Hampden Park (1PM)

Sunday 19th February - Hampden Park (9AM)
Sunday 19th February - Hampden Park (1PM)
====================================

Click below to book your place using our online fill in form.