Mandy Abbott
Podiatrist / Biomechanist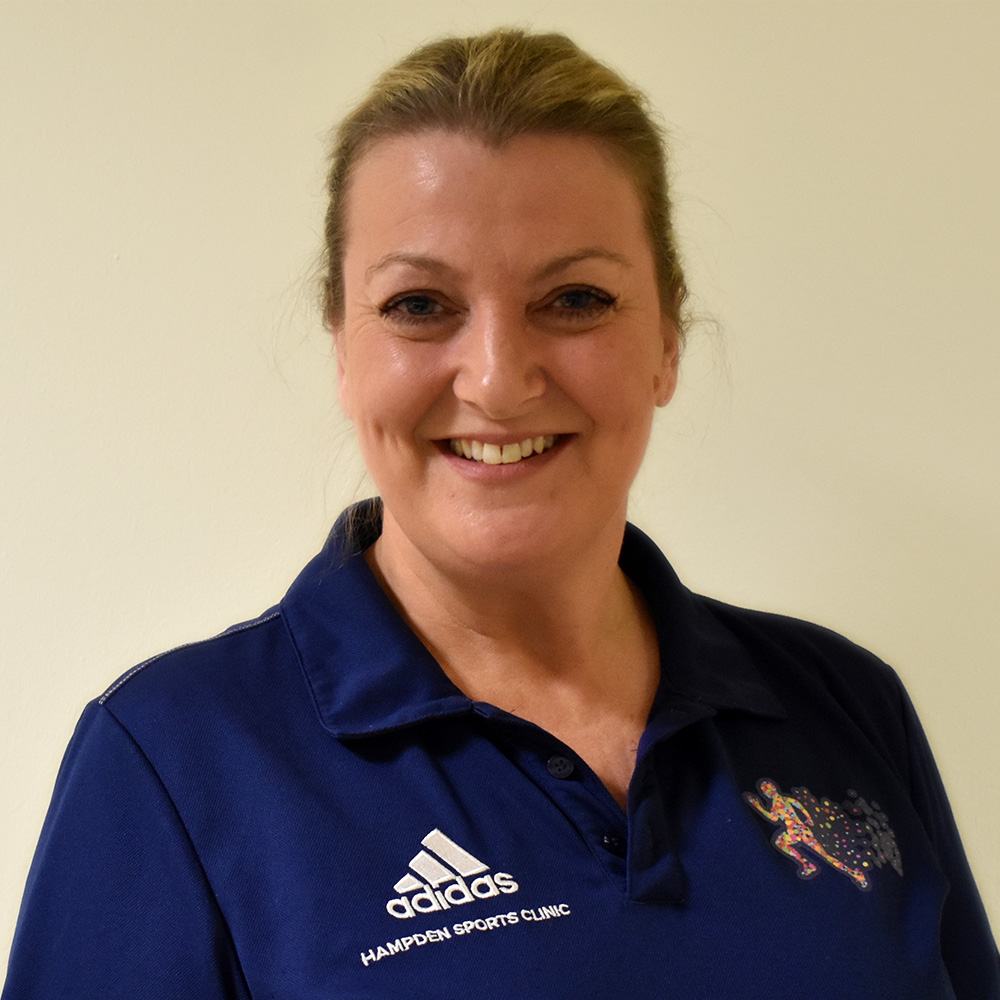 Mandy is an HCPC registered Podiatrist who has a specialist interest in sports medicine and rehabilitation. Mandy qualified in 1992 as a Podiatrist and has gone on to complete her master's degree in sports injury and therapy. The podiatrists' role within sports injury and rehabilitation is to assess the whole kinetic chain and Mandy does this as part of her assessment where she has running video analysis and pressure analysis equipment as well as a wealth of experience to assess your biomechanics, foot posture, footwear and movement pathways.
The podiatry clinic is run in collaboration with Glasgow Caledonian University where Mandy is a lecturer and also leads on the post graduate programme. As part of her academic role Mandy also undertakes research and is currently researching the effects of foot orthoses on muscle activity above the knee. Mandy has written book chapters as well as having her research published. This resulted in Mandy being asked to present at conferences and also provide training to other healthcare professionals. Mandy brings her research knowledge, training and experience into her clinical practice.

Upon graduating from Glasgow University in 1992, Mandy spent 17 years working as a Podiatrist and a manager within the NHS and gained a wide range of experience within several clinical areas including MSK & Paediatrics. Moving into higher education in 2008 and becoming a Fellow of the Higher Education Academy. Mandy has been a Clinical Director for the Special Olympics GB since 2004 which has allowed her to travel nationally and internationally to volunteer with this organisation at national and world events.
Other events include Lead podiatrist for the Commonwealth Games 2014, Lead Podiatrist at the 2019 European Games in Azerbaijan and The 2019 European indoor Athletic Championships in Glasgow.
In recognition of Mandy's work in her field she has been awarded a Fellowship of the Collage of Podiatry, (London) and also an Honorary Fellow of the Royal College of Physicians and Surgeons (Glasgow).